Road Shows & Promotions are the elementary Events for new Product Launches providing the basis for successful Sales Figures.
Start right from the beginning of the Product Launch Event with introducing your latest Products and Services to address important Clients, Opinion and Decision Makers.
The TEST Service Team knows exactly what is required for Product Launches – the Dramatic Composition must be right! As implied placing the Product in the focus at the Road Show makes it a real Experience. Guests will be attracted and an emotional bonding starts to develop exercising a positive Influence on making the decision to purchase and to recommend the Product to others.
The Promotion, too, makes the Product or Service a true Experience, on a smaller scale. On the basis of your Expectations and the size of your Budget, we will design a creative Event Concept for precisely reaching your Target Group laying the foundation for your Success.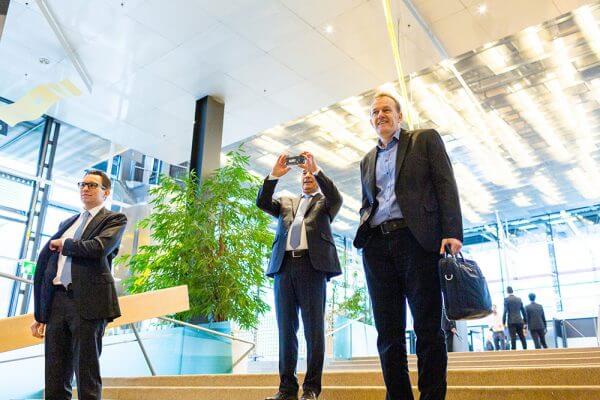 Road Show & Promotion Competence
We organize your Tour through Germany, Europe or the World with accountability based on 30 years of Experience. From booking the Hotel via coordinating the Journey up to setting up the Show Equipment at different Locations, TEST is your competent Partner on eye-level.


Presentation Power
Your Products or Services speak for themselves – however, in combination with presenting them by amiable Promoters, the Customer Benefit is to be better communicated right to the point. We cooperate all over the Europe with reliable HR-Partners offering representative support for your Show.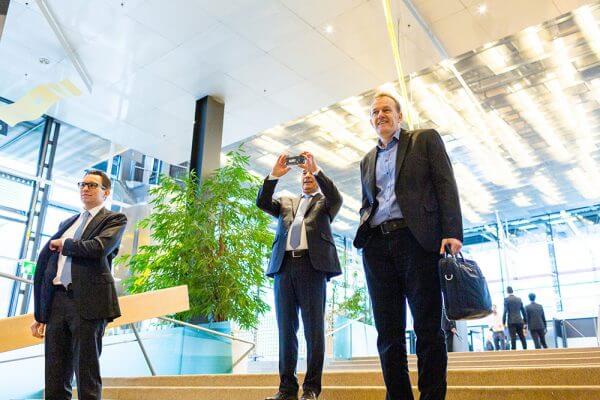 Additional Services for your Road Show & Promotion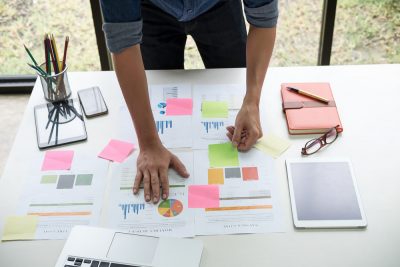 Target Group Analysis
Planning the Tour is one side of the coin – inviting the corresponding Target Group the other. We support you in Advance by drawing up a precise Target Group Analysis and designing a Marketing Plan for your Road Show. By that means you can be sure that exactly those people are attending your Product Launch that are actually interested in your Product.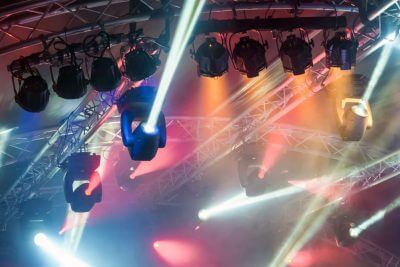 Show Technology
Sometimes you may rock the house. In order to keep the Show Effects on line we cooperate with true Professionals. No matter whether Pyrotechnics, Water Effects or Open Air Acrobatics, our Service Team knows the right Partner for a safe realization with Wow-Effect in any case. For we are taking care that your Promotions will always be remembered!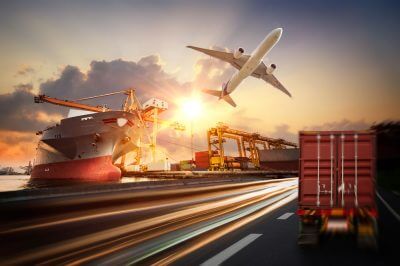 Travel Coordination
Set up – Event – Dismantling – Change of Location – and everything starts again. At the Road Show it has to be ensured that the Equipment is packed and transported safely. Hotels and Transfers for Employees and Clients have to be booked and the actual Tour Plan has to be controlled. We take reliable care of the entire Proceeding for you to be able to completely concentrate on the Product Launch.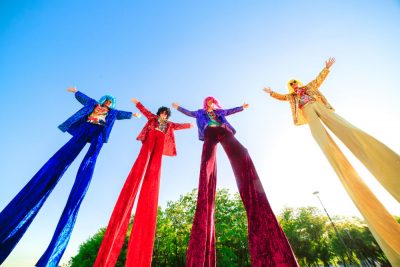 Artists
At Road Shows & Promotions you may count on the Artists to attract special attention to your Product bringing it into the limelight. The positive Side Effect: you will be remembered by the Audience. We are pleased to draw up creative Proposals and to organize the Booking for the selected Artists as well as to take care of all other Details.
On behalf of the Kulturkreis, I would like to thank you once again for your support of the German Cultural Promotion Prize 2019! Thanks to you, the online registration in advance and also the accreditation on site had worked smoothly. I also found the cooperation with you very pleasant and uncomplicated. The Kulturkreis would be very pleased if we could continue our cooperation in the future. Many thanks once again to the whole team of TEST!
Kulturkreis der deutschen Wirtschaft im BDI e.V.
"(…) The cooperation worked smoothly and to our great satisfaction. In spite of short-term changes on our part, our ideas and wishes could always be fulfilled. This allowed us to concentrate on other things, which made our planning much less stressful."
JP Group A/S
"(…) This year again I would like to express my great praise to all colleagues involved, who supported me again energetically, (extremely) friendly, competently and patiently with the entire organization including all change and special wishes, in particular Mrs. Böhme, Mrs. von Rueden and Mr. Mattern. It was really a pleasure to work with the whole team".
Traktionssysteme Austria GmbH
" (…) Thank you so much for helping me and us so competently and so quickly!"
Sigarth GmbH
"(…) I would like to thank you and your team very much for the very pleasant and friendly and perfect cooperation. You made my life a lot easier. I wish you all the best. Stay healthy".
e+a Elektromaschinen und Antriebe AG
" (…) My team had a great experience with your service, I heard from them a lot of compliments about the bus and the driver and that everything ran smoothly.
I really appreciate your and your team help and would love to keep working with you in the future."
Drive TLV
"From my side I would like to thank you and all colleagues involved for your great commitment, your patience (because not all information came in a timely manner), your flexibility (e.g. postponement of dates from July to September) and generally for the very friendly and great communication with you! As I had noticed so far, the tour was blessed with best motorcycle weather. I will be happy to give you feedback as soon as I have heard from the colleagues, but organisationally it was very pleasant for me to work with you".
GRUNDFOS GmbH
"I would like to take this opportunity to thank you for the great implementation of our event! The cooperation with you was characterized by productive suggestions, very good accessibility and professional support from start to finish!
PATLITE Europe GmbH
"I would like to thank you very much for the always very pleasant cooperation in the run-up to the award ceremony. The online registration enabled the guests an uncomplicated accreditation and made our preparations much easier! Many thanks for the always quick and solution-oriented reactions to questions or adaptation requests!"
Kulturkreis der deutschen Wirtschaft
"(…) Of course, it was a big pleasure to work with you !!! You will be on board with us also in the future as our success is also linked to you huge professionalism, availability and kindness! You are the number 1! "
Dana Italia Srl
"[…] only positive feedback on the dealerevent. My colleagues and our clients enjoyed themselves to the max and were very very positive. […] Only problem I have now is How are we going to top this in 3 years?!"
Dieseko Group – Nancy Kinsbergen
"I would like to thank you – also on behalf of my team – for the great and very professional cooperation and support! It was a lot of fun!"
Julia Krautkremer, Head of Customer Communications
"Thank you very much for your support at SPS IPC Drives 2019. Your Meeting Manager was very supportive, which is why you would use him again – as discussed – at the Hannover Messe. Thank you very much (!) for your great commitment regarding the room price – and also in general for the great and professional support during the whole booking process."
U.I. Lapp GmbH
"We have been working for several editions of fairs together with Test Berlin. For us it important to have local support that responds in a timely manner and is always very efficient in handling our new-coming and changing requests. They represent a professional partner, with a team of polite people that understand finding solutions to business needs."
COROB S.p.A
"I very much enjoy working with TEST Berlin as this is an agency that truly puts their customers first! The staff is highly professional and very friendly and will do their utmost to meet our accommodation needs and make our stay a pleasant one."
Croda Nederland BV
"I would also like to thank you and the team of TEST Berlin! It really is always a pleasure to work together with you. I always feel I am in the best of hands and I receive absolutely competent and friendly advice!
Bondioli & Pavesi