Product Presentations are like Christmas. Exciting, full of Glamour and all Guests wait for THE very special Moment. We create exactly those Moments!
You wait behind the Curtain – the Multimedia-Show has started. Your gaze wanders over the Audience: Clients, potential Business Partners, famous Brand Ambassadors, Press invited and even the Managing Director of the competing Company is there. Your Heart beats faster. Now is the Moment. The Moment when one of our Service Team gives you a glass of water, you may have time to wipe the sweat off your forehead, take a deep breath and then enter the stage with every comfort in order to present your Product Innovation to the Audience. It will not always be that dramatic and it does not have to be grand or pompous. We create Concepts for Product Presentations according to your Ideas at home and abroad.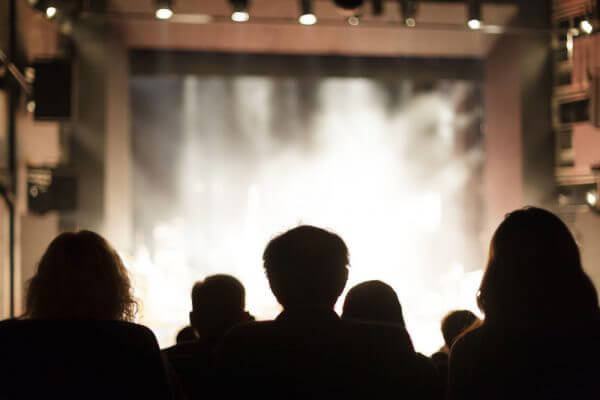 Location Search
In case your Company Site is not suitable for organizing an Event, we ensure to find you the perfect place in our Database. We simply require some key data about your Product, the number of Guests to be invited and the place in the World where the Event is intended to be launched. Our Service Team will discuss the available Options with you and it is for you to decide.

Individual Screenplay
Depending on the Company it is important to coordinate the schedules for Product Presentations at different Locations. This Option might be also organized by us. In addition, we write a new Screenplay for every Project specifying the exact schedule procedure. Included are Confidentiality Agreement and Access / Entry Authorization at the same time.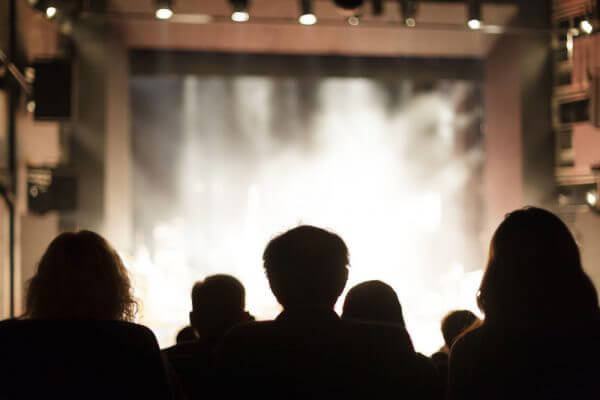 Product Presentation in Detail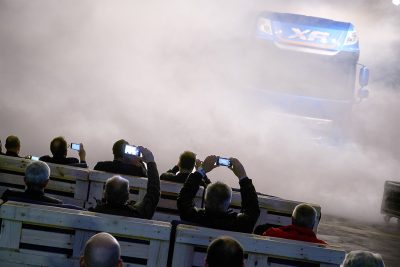 Roadshow
Would you like to present your Products in various Cities, to different Target Groups or even across several Countries? We are pleased to make plans for several Events in form of a Road Show, if requested. This way you can be sure that all Events come from a single source and the way of Presentation is exactly the same. Coordinating your Journey is a well-known Subtask provided professionally by our Service Team and supported by our Hotel Reservation Service System.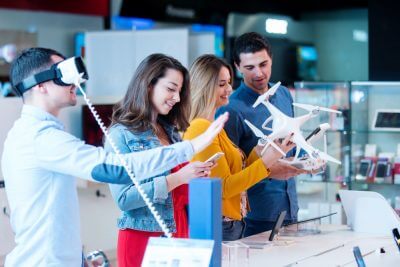 Product Testing
If it is convenient to test the Product right away, we will be happy to organize a Product Experience Event for your Guests invited. Depending on availability it is possible to organize it right after the Product Presentation at the day of the Event, but also the day after or in the course of several days. Our Service Team organizes the required details. From Transfer Service to Room Reservation, we take care of everything according to your needs.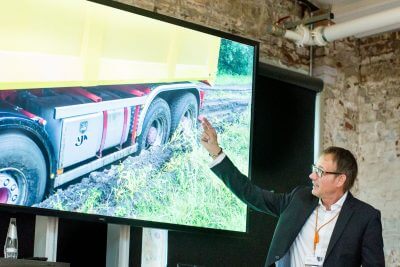 Product Training
Sometimes a Product Presentation has to be tested in front of in-house Employees and Sales Representatives first, before being taken to the Client. This might involve a Product Training taking place in a very specific setting. Just like the Clients the Employees are able to enjoy the new Product, to test its qualities and to get to know it. This procedure will encourage the motivation for subsequent Sales Activities.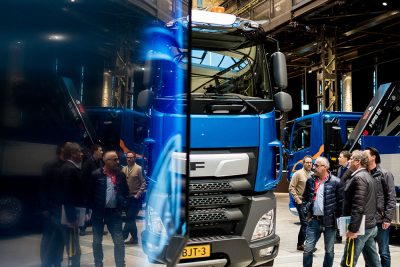 Produkt Incentive
Sometimes a Product Presentation has to be tested in front of in-house Employees and Sales Representatives first, before being taken to the Client. This might involve a Product Training taking place in a very specific setting. Just like the Clients the Employees are able to enjoy the new Product, to test its qualities and to get to know it. This procedure will encourage the motivation for subsequent Sales Activities.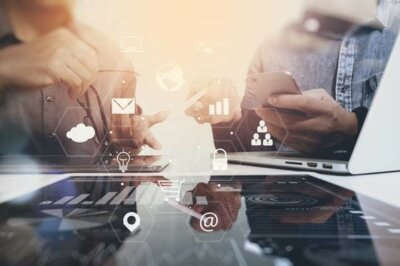 Digital and hybrid events
TEST conceives and realises virtual and hybrid event formats with which you present your brand and your products and inspire your customers. You achieve a high reach and open up new customer groups that will carry your company's success into the future. From storytelling to concrete benefit generation and technical implementation – TEST brings your content and messages to the community.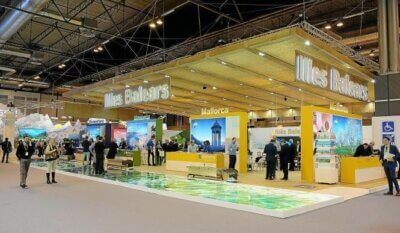 In-house exhibitions
TEST develops and stages your very own individual in-house exhibition, tailored to your communication strategy, to the needs of your sales department and the requirements of your target group. From planning and design to modern and budget-compliant implementation and participant management, we offer all services from one source. TEST puts your in-house exhibition in the right light and inspires with an eye for the essential and a love of detail.
On behalf of the Kulturkreis, I would like to thank you once again for your support of the German Cultural Promotion Prize 2019! Thanks to you, the online registration in advance and also the accreditation on site had worked smoothly. I also found the cooperation with you very pleasant and uncomplicated. The Kulturkreis would be very pleased if we could continue our cooperation in the future. Many thanks once again to the whole team of TEST!
Kulturkreis der deutschen Wirtschaft im BDI e.V.
"(…) The cooperation worked smoothly and to our great satisfaction. In spite of short-term changes on our part, our ideas and wishes could always be fulfilled. This allowed us to concentrate on other things, which made our planning much less stressful."
JP Group A/S
"(…) This year again I would like to express my great praise to all colleagues involved, who supported me again energetically, (extremely) friendly, competently and patiently with the entire organization including all change and special wishes, in particular Mrs. Böhme, Mrs. von Rueden and Mr. Mattern. It was really a pleasure to work with the whole team".
Traktionssysteme Austria GmbH
" (…) Thank you so much for helping me and us so competently and so quickly!"
Sigarth GmbH
"(…) I would like to thank you and your team very much for the very pleasant and friendly and perfect cooperation. You made my life a lot easier. I wish you all the best. Stay healthy".
e+a Elektromaschinen und Antriebe AG
" (…) My team had a great experience with your service, I heard from them a lot of compliments about the bus and the driver and that everything ran smoothly.
I really appreciate your and your team help and would love to keep working with you in the future."
Drive TLV
"From my side I would like to thank you and all colleagues involved for your great commitment, your patience (because not all information came in a timely manner), your flexibility (e.g. postponement of dates from July to September) and generally for the very friendly and great communication with you! As I had noticed so far, the tour was blessed with best motorcycle weather. I will be happy to give you feedback as soon as I have heard from the colleagues, but organisationally it was very pleasant for me to work with you".
GRUNDFOS GmbH
"I would like to take this opportunity to thank you for the great implementation of our event! The cooperation with you was characterized by productive suggestions, very good accessibility and professional support from start to finish!
PATLITE Europe GmbH
"I would like to thank you very much for the always very pleasant cooperation in the run-up to the award ceremony. The online registration enabled the guests an uncomplicated accreditation and made our preparations much easier! Many thanks for the always quick and solution-oriented reactions to questions or adaptation requests!"
Kulturkreis der deutschen Wirtschaft
"(…) Of course, it was a big pleasure to work with you !!! You will be on board with us also in the future as our success is also linked to you huge professionalism, availability and kindness! You are the number 1! "
Dana Italia Srl
"[…] only positive feedback on the dealerevent. My colleagues and our clients enjoyed themselves to the max and were very very positive. […] Only problem I have now is How are we going to top this in 3 years?!"
Dieseko Group – Nancy Kinsbergen
"I would like to thank you – also on behalf of my team – for the great and very professional cooperation and support! It was a lot of fun!"
Julia Krautkremer, Head of Customer Communications
"Thank you very much for your support at SPS IPC Drives 2019. Your Meeting Manager was very supportive, which is why you would use him again – as discussed – at the Hannover Messe. Thank you very much (!) for your great commitment regarding the room price – and also in general for the great and professional support during the whole booking process."
U.I. Lapp GmbH
"We have been working for several editions of fairs together with Test Berlin. For us it important to have local support that responds in a timely manner and is always very efficient in handling our new-coming and changing requests. They represent a professional partner, with a team of polite people that understand finding solutions to business needs."
COROB S.p.A
"I very much enjoy working with TEST Berlin as this is an agency that truly puts their customers first! The staff is highly professional and very friendly and will do their utmost to meet our accommodation needs and make our stay a pleasant one."
Croda Nederland BV
"I would also like to thank you and the team of TEST Berlin! It really is always a pleasure to work together with you. I always feel I am in the best of hands and I receive absolutely competent and friendly advice!
Bondioli & Pavesi