Company Events are essential Elements of the Marketing Strategy. For internal and external Communication as well!
In order to be able to fulfill the targets of the Marketing Plan, in particular for Company Events, one is to control the direction of the Targets, the Planning and the Target Results which are to be transformed precisely into figures. TEST maintains close observation of all parameters from Draft of Concept to Implementation. Documenting the Events enables us to follow the entire proceedings with transparency and exact control.
This way you are able to rely on us organizing your Company Event and trusting our competence, and, in addition, you are able to enjoy the designing of unique Event Concepts. Whether referring to Company Anniversary, Team Building or Customer Events, our Service Team is always creating a new world of Events. Even, if the Elements of the Event remain the same – it is the details giving them every time a fresh and inspiring Design. For this reason, we are always looking forward to meeting new Challenges and are excited to get to know the specific wishes to be realized for your Company.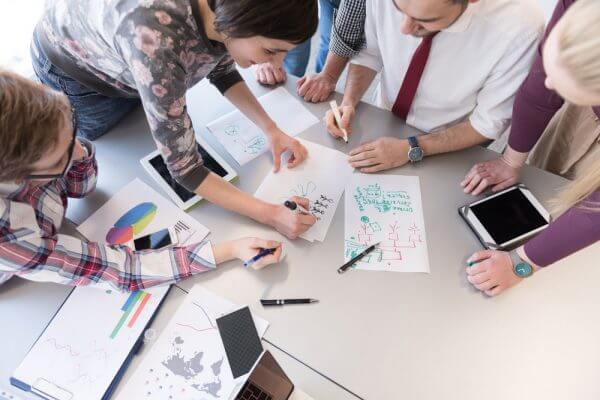 Full-Service
When saying we are a Full-Service Agency, we mean it. No task is too big or too small for our Team not to be handled. We work on every detail with diligence – TEST us!

Safeguarding the Budget
We have to admit that not all parameters can be planned ahead for an Event with 100% hitting the goal. But 99% of the hits reach the center. And, for the remaining 1% we are happy to provide shelter for your Guests…

Project Management
We put great emphasis on personal Service. This is the reason, why we provide you with a Project Manager as Contact Person assisting you on any question with regard to the Event and coordinating every detail.

Creativity
When drawing up the Concepts for our Events we always refer to new trends: Locations, Artists, Multimedia, Sports, Vehicles … this list might be prolonged for ever. No wonder that we will never run out of Ideas!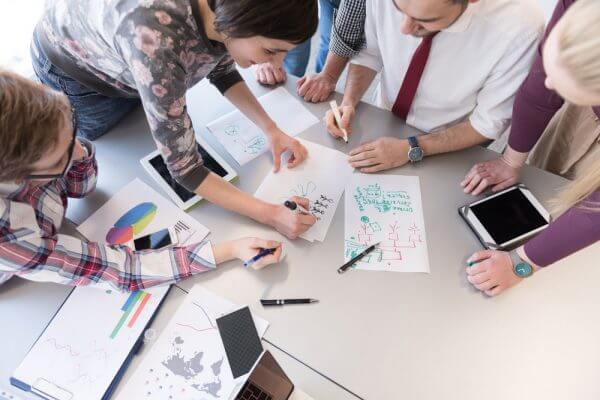 Which Company Events are we planning?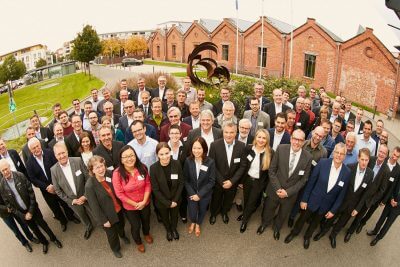 Focus on your Brand and invite your Clients to a very special Adventure. We draw up a Concept circling around the Mission Statement of your Philosophy, and subsequently present it to your Guests. With us at your side the term Customer Loyalty enters a new dimension.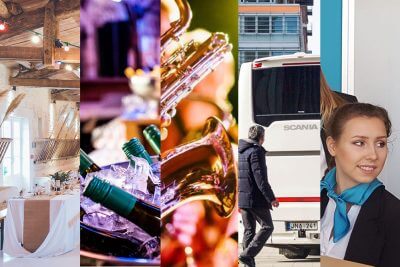 In combination with attending a Trade Fair, TEST also offers the organization of a wide range of additional Activities. In addition to searching the Location, managing the Transfer Service or organizing the Extra Side Program, we can also realize for example an adventurous Stand Party for you. In case you require supplementary support by means of friendly Service Staff, we are pleased to help.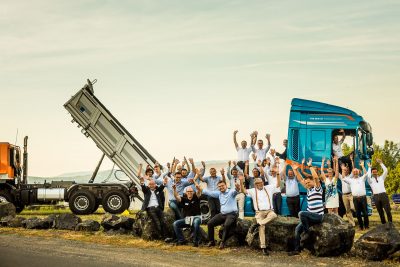 Christmas Celebration, Summer Party or Company Outing – we are pleased to organize the annually upcoming Events for your Company! These Events in particular are able to express your Appreciation towards your Employees and can guarantee a positive Atmosphere in your Company.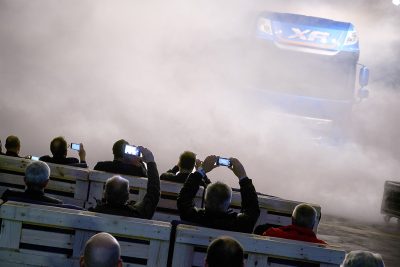 The Event as instrument for Customer Acquisition. Together with potential Clients also invite Media Representatives and Trend Setters! We bring your Philosophy to life and take your Guests on a journey through your Company. As stories are sometimes the Best "Sellers".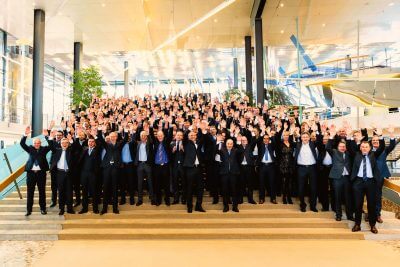 Congratulations, there will be a Celebration! Celebrate your long-term success by realizing it in form of a Party – we will organize it. Our Service Team is dedicated to organize the Company Celebrations for you with greatest care and diligence.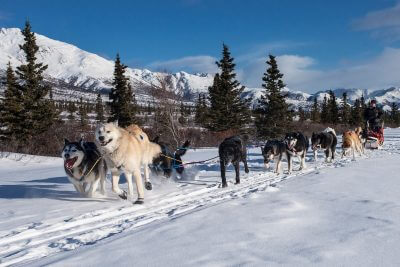 Motivated Employees are the greatest potential for your Company. Honor your successful Performances, strengthen your Team Skills, promote the soft Skills and discover your Talents. We will send your Employees on an Incentive Journey increasing herewith the Capital of your Company efficiently.
"I would like to thank you very much for the always very pleasant cooperation in the run-up to the award ceremony. The online registration enabled the guests an uncomplicated accreditation and made our preparations much easier! Many thanks for the always quick and solution-oriented reactions to questions or adaptation requests!"
Kulturkreis der deutschen Wirtschaft
"(…) Of course, it was a big pleasure to work with you !!! You will be on board with us also in the future as our success is also linked to you huge professionalism, availability and kindness! You are the number 1! "
Dana Italia Srl