For making the participation in a Conference or Trade Fair a success you definitely need a well-planned and in-time Transfer Service without any delay.
It does not matter whether you require Shuttle Services directly from the Hotel to the Trade Fair Site or the Service for more complex routes where several people and groups can be shuttled at different times to different locations. Your Clients, Participants or Employees are taken easily and safely from place to place by our Service Team using the respective vehicles for your needs. For this reason, we cooperate with a large number of reliable Transfer Providers offering perfectly maintained vehicles for you. By this means we are also able to organize and realize Transfer Shuttles on short-term notice according to your wishes.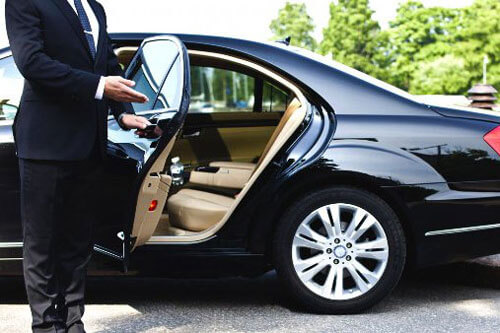 Exact Navigation
Our drivers know their way. This casual understanding is self-understood for our Transfer Team and routes will be communicated in advance. This leaves you without any sorrow and enables you to enjoy your drive with ease.

Environmentally Friendly Alternatives
Your company cares for Climate Protection and would also like to demonstrate it in terms of Mobility? We are pleased to offer you Environmentally Friendly Alternatives – from Hybrid to Bicycle, contact us!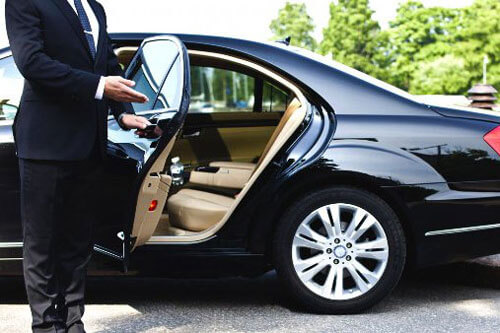 Bus Operators
Busses are the most requested vehicles for realizing Transfer Services to the Trade Fair. We are cooperating with a large number of reliable partners offering an up-to-date Bus Fleet. The busses are checked on a regular basis including Climate Control, and friendly Drivers provide safe transportation to your Destination. This way you are able to enjoy your ride by sitting at the window and looking outside.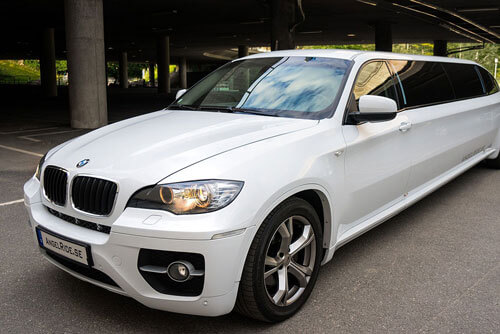 Limousine Service
Of course, your VIP Guests require first-class transfer in Luxury Vehicles. Driver included is self-understood. No problem for our Limousine Service. Here, too, are we able to offer Services with reliable partners. We realize your wishes right away. And if you would like to ride in a Stretch Limo, you get it.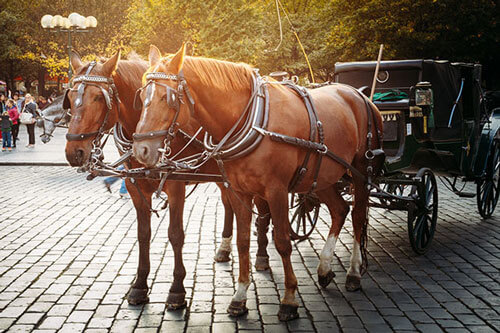 Special Vehicles
Horse-drawn Carriages, Citroën 2CV (the "Deux Chevaux") or even Segway? Electric Scooters are very hip and may also be used as Transfer Vehicles. If we talk about short Distances, Rallies or special Attractions within an Event, we are also able to offer an inspiring Idea for making the transfer itself an exciting Event.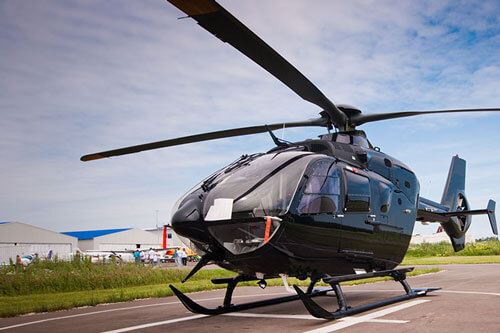 Up in the Air
We have to admit it is not often asked for. But: We would like to mention it in this context anyway. So, if you would like to hire a Helicopter or Sports Plane, even Aircraft Charter for serving as Transfer Shuttle – Yes, we can! We are pleased to organize a Transfer Shuttle in the Air for your Guests.
On behalf of the Kulturkreis, I would like to thank you once again for your support of the German Cultural Promotion Prize 2019! Thanks to you, the online registration in advance and also the accreditation on site had worked smoothly. I also found the cooperation with you very pleasant and uncomplicated. The Kulturkreis would be very pleased if we could continue our cooperation in the future. Many thanks once again to the whole team of TEST!
Kulturkreis der deutschen Wirtschaft im BDI e.V.
"(…) The cooperation worked smoothly and to our great satisfaction. In spite of short-term changes on our part, our ideas and wishes could always be fulfilled. This allowed us to concentrate on other things, which made our planning much less stressful."
JP Group A/S
"(…) This year again I would like to express my great praise to all colleagues involved, who supported me again energetically, (extremely) friendly, competently and patiently with the entire organization including all change and special wishes, in particular Mrs. Böhme, Mrs. von Rueden and Mr. Mattern. It was really a pleasure to work with the whole team".
Traktionssysteme Austria GmbH
" (…) Thank you so much for helping me and us so competently and so quickly!"
Sigarth GmbH
"(…) I would like to thank you and your team very much for the very pleasant and friendly and perfect cooperation. You made my life a lot easier. I wish you all the best. Stay healthy".
e+a Elektromaschinen und Antriebe AG
" (…) My team had a great experience with your service, I heard from them a lot of compliments about the bus and the driver and that everything ran smoothly.
I really appreciate your and your team help and would love to keep working with you in the future."
Drive TLV
"From my side I would like to thank you and all colleagues involved for your great commitment, your patience (because not all information came in a timely manner), your flexibility (e.g. postponement of dates from July to September) and generally for the very friendly and great communication with you! As I had noticed so far, the tour was blessed with best motorcycle weather. I will be happy to give you feedback as soon as I have heard from the colleagues, but organisationally it was very pleasant for me to work with you".
GRUNDFOS GmbH
"I would like to take this opportunity to thank you for the great implementation of our event! The cooperation with you was characterized by productive suggestions, very good accessibility and professional support from start to finish!
PATLITE Europe GmbH
"I would like to thank you very much for the always very pleasant cooperation in the run-up to the award ceremony. The online registration enabled the guests an uncomplicated accreditation and made our preparations much easier! Many thanks for the always quick and solution-oriented reactions to questions or adaptation requests!"
Kulturkreis der deutschen Wirtschaft
"(…) Of course, it was a big pleasure to work with you !!! You will be on board with us also in the future as our success is also linked to you huge professionalism, availability and kindness! You are the number 1! "
Dana Italia Srl
"Thank you very much for your support at SPS IPC Drives 2019. Your Meeting Manager was very supportive, which is why you would use him again – as discussed – at the Hannover Messe. Thank you very much (!) for your great commitment regarding the room price – and also in general for the great and professional support during the whole booking process."
U.I. Lapp GmbH
"We have been working for several editions of fairs together with Test Berlin. For us it important to have local support that responds in a timely manner and is always very efficient in handling our new-coming and changing requests. They represent a professional partner, with a team of polite people that understand finding solutions to business needs."
COROB S.p.A
"I very much enjoy working with TEST Berlin as this is an agency that truly puts their customers first! The staff is highly professional and very friendly and will do their utmost to meet our accommodation needs and make our stay a pleasant one."
Croda Nederland BV
"I would also like to thank you and the team of TEST Berlin! It really is always a pleasure to work together with you. I always feel I am in the best of hands and I receive absolutely competent and friendly advice!
Bondioli & Pavesi