Events
Meeting-Manager
Trade Fairs
DAF Dealer Convention 2018 – "KAI" transformation, change and "ZEN"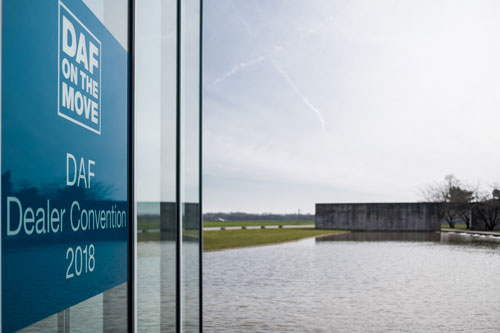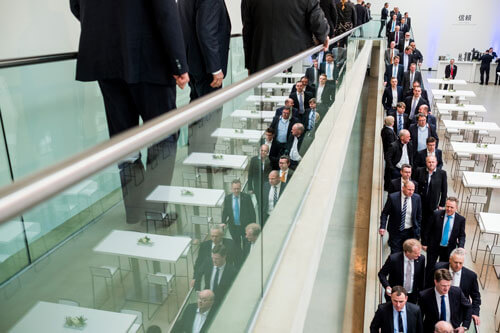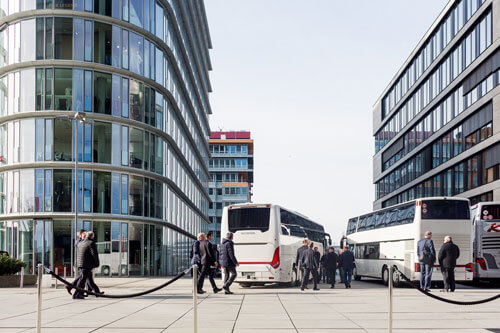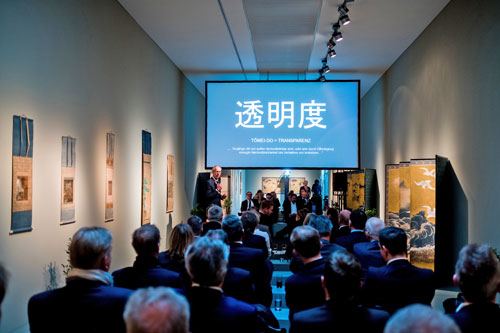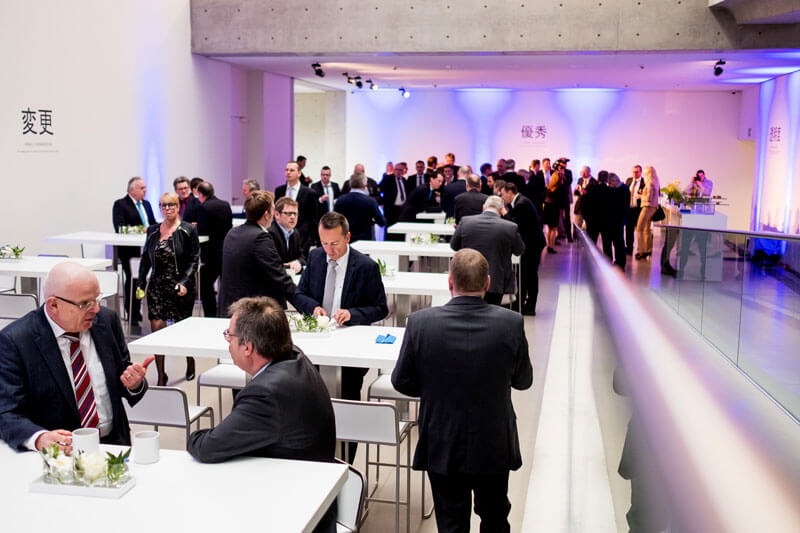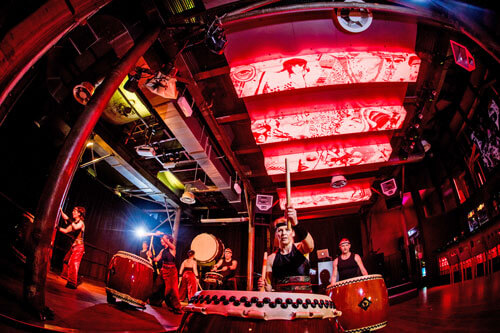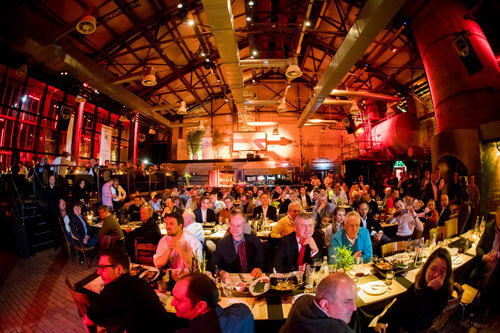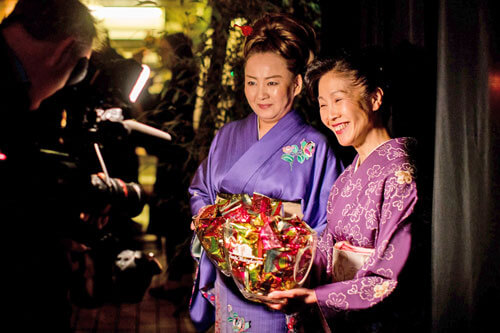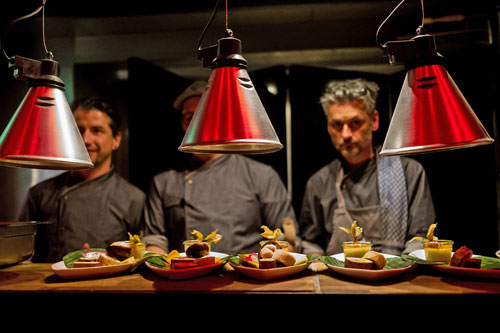 The company DAF Trucks Deutschland GmbH organized the DAF Dealer Convention in 2018 under the motto "KAI" transformation, change and "ZEN" for the better. The Dealer Convention is a 3-day trade and service partner meeting with an evening event as kick-off, with a new motto each year, in order to define new goals and celebrate success together with the participants.
As part of this event, a multi-day conference including a high-quality award ceremony took place. The conference location itself as well as the individual function rooms within, were synchronized to the customers Corporate Identity with the help of special light effects. Taking multisensory live communication into account, TEST has not only been appealing to the eyes, tastes and tastes of the customers during the conception, but also tried to put the sense of smell of this event into the limelight, so that the participants developed a stronger and more lasting memory and bond to the DAF brand.
As a concluding event of the conference series, the customers awaited a unique dinner venue on the last evening with the Japanese motto matching the conference venue Dusseldorf.
Services

2018
Year

Düsseldorf
Location

200
Guests

3 days
Duration
Full-Service, der begeistert
Conception
Organization
Coordination
Hotel rooms
Location
Transfer
Side Program
Participant Manager
Technic
Assembly & dismantling
The guests were received at the illuminated event location by Geishas with a typical Japanese welcome. Inside and outside, colorful lanterns illuminated the premises with Japanese inscriptions. To Asian sounds the guests were able to refresh with a shochu or sake cocktail. Afterwards the guests dived into the Japanese cuisine at various food stations and enjoyed sushi as well as first-class meat, fish and vegetable specialties, most of which were prepared in a live show. The highlight of the evening was a Japanese Taiko drum, a traditional instrument of the country. With light spots and effects more and more drummers joined in and filled the room with their sweeping sounds and unique rhythms.
The evening ended with a relaxed sake-tasting, animated conversations and first-class drinks at the "Japan Bar".